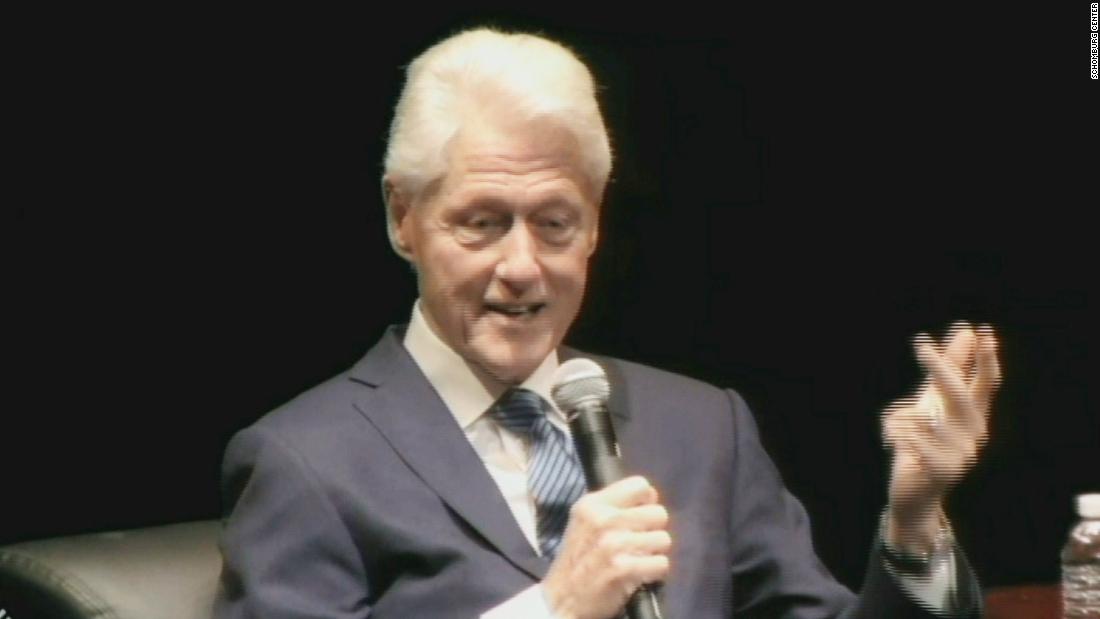 Washington (CNN)Former President Bill Clinton suggested the "norms have changed" in society for what "you can do to somebody against their will" in response to a question about former Minnesota Sen. Al Franken's resignation from Congress following sexual harassment allegations.
Clinton's remarks
come amidst a series of media appearances
promoting a new book he co-authored with legendary novelist James Patterson. Last Monday, he had to clarify remarks he made to NBC, where he defended himself from criticism of his 1995 affair with then-White House intern Monica Lewinsky.
PBS Newshour host Judy Woodruff had asked Clinton about Franken, who resigned from Congress in January amid allegations that he touched women inappropriately. Clinton, himself, has been accused by multiple women of sexual harassment and rape, which he has denied.
Angel Urena, a Clinton spokesman, responded to Clinton's comment by telling CNN the former president "was asked about a particular case, period."
"It's clear from the context," Urena said. "He was not suggesting that there was ever a time that it was acceptable to do something against someone's will. He's saying that norms have changed in a variety of ways in how we interact with one another, and that's all for the good."
Read more: https://www.cnn.com/2018/06/11/politics/bill-clinton-al-franken-sexual-harassment/index.html